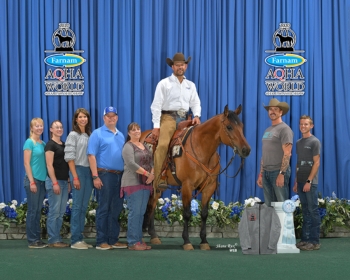 CBD Oil Products for

Horses & Dogs
So how did the idea of a CBD product for horses come to fruition? It all started with Burt aka I Like Hot Chips. Burt is an AQHA World Champion and Reserve World Champion in the western pleasure. Burt was sold in 2018 to Jeri Kay Lockwood. During the pre-purchase exam, the veterinarian gave Jeri the bad news that Burt had only one good leg and not to buy him. However, Jeri knew the history of this horse and bought him anyway hoping in her heart that she could make him pain free. After six months, PRP, injections, chiropractic and accupuncture treatments, Burt was on his way to recovery. However, he was still in some discomfort. Jeri had lost a horse to colic a year before she purchased Burt. Elvis had a tumor is in his hoof and while the surgery went well he was on bute for over a month. Nobody knows why horse's colic, but being on bute that long certainly didn't help. As you can imagine, when the vet recommended bute for Burt it didn't go over very well. So knowing that her husband took CBD she started looking for an equine version. Not finding a product at that time, H & J CBD Equine Supplements was created.
Where does H & J Equine Supplements source their CBD. Read below for Boulder Hemps story...
Boulder Hemp is a collective of scientists, engineers, innovators, farmers and medical professionals.
We grow all of our hemp in Boulder County, Colorado – at an elevation of 4,995 feet above sea level, using strictly organic cultivation practices. All products are carefully crafted in small batches, using a science driven approach, and tested by multiple independent labs for purity and potency.
LEADERSHIP