Miniature Horse and Pony CBD Equine Supplements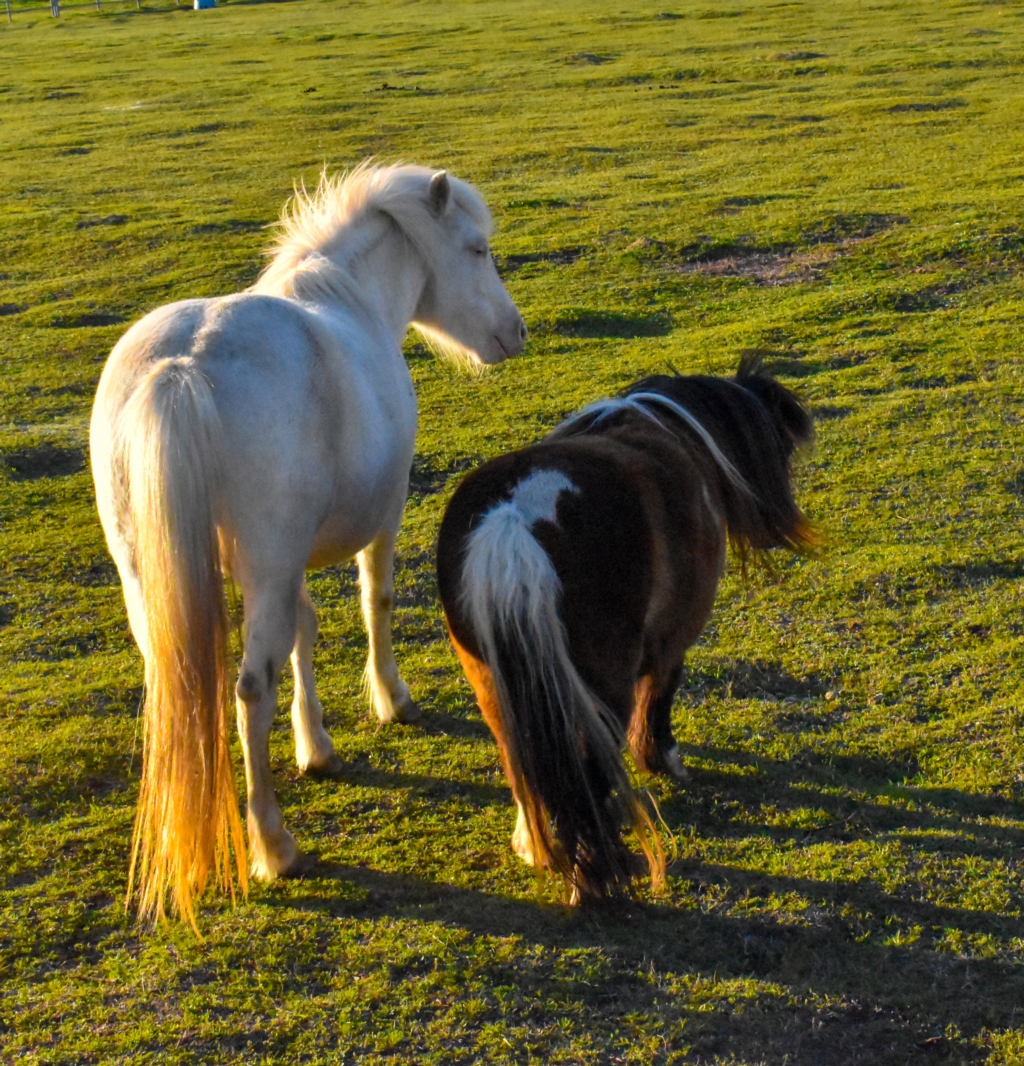 CBD products are ideal for equines of all sizes and breeds, from miniature horses and ponies to drafts. Miniature horses and ponies receive the same benefits of CBD Oil as normal size horses.
A common question we receive is, what is the CBD oil dosage for mini horses and ponies? Fortunately, mini horses and ponies are just smaller versions of a normal size horse and have the same digestive system.
The H&J Equine Supplement CBD edible disc, it is recommended that, for the first three days, they eat a whole disc. Then, starting on day four, break the edible disc in half for the daily dosage. Throughout these first few days, keep an eye on your mini horse or pony and note any changes that you see. If your mini or pony is still not feeling well after the first few days, then adjust the CBD oil dosage for your miniature horse or pony back up to a whole disc. Nobody knows your pony or mini like you do. Your equines will let you know if they need a higher or lower CBD dosage by their demeanor.
How do miniature horses and ponies digest CBD equine joint supplements?
Digestion with your pony or mini is crucial to its well-being. This all starts with the mouth. Equines use their lips, tongue, and teeth to grasp food and break it down. The esophagus then delivers the food from the mouth to the stomach. The stomach is the most important part of the digestive system. Equine's stomachs are relatively small and contain three sections. The saccus caecus is where the esophagus and stomach meet. The food is then mixed with pepsin, a digestive enzyme, which helps break the food down more. Next it reaches to fundic region where lipids and proteins degrade before it moves to the pyloric region. The pyloric area is where the stomach and small intestine join. The small intestine makes up 28% of the digestive tract and nutrients, including CBD oil, are absorbed through the walls of the small intestine. If an excess of CBD oil is present in the mini or pony's gut, it will continue along the digestive tract.
When creating our CBD equine supplements, we knew we wanted a pony and mini horse supplement that our customers love at much as we do. We decided to create the disc, after testing different types of supplements on equines. It resembles a cookie or a treat, which all ponies and miniatures love!
Shop our selection of miniature horse and pony CBD equine supplements for the support and relief they need, and know you are giving the proper CBD oil dosage for your miniature horse or pony with any of our products!